NEWS
House Captains for 2018/2019
It gives us great pleasure to introduce to you the new house captain team. Mr Brookes and Mrs Heaney-Cox interviewed approximately 40 students and the following 16 were exceptional.
We are extremely excited to work with them over the next year. Please congratulate them if you see them!
BURGHLEY - Nika-Kare Pierre/James Batten/Olivia Camilleri/Kyra Naylor
DRAKE - Krutika Patel/Daisy Essam /Daanyal Hussain/Yassin Moktadir
RALEIGH - Amina Naeem/Anna Osborne/Leah Parris/Jamilah Moktadir
WALSINGHAM - Georgina Scott/Virat Patel/Tahlia Palmer/Roshni Patel
More information on the House System and House Captain Photos can be found here.
*************************************************
Great to see ex student Alisha Shah when she called in for a quick catch up on Monday 13th November. After being extremely successful in her A levels, achieving 3 Distinction*, Alisha then got an apprenticeship with Kier and is now well on the way to successfully completing her Advanced Apprenticeship in Business Administration in January. Alisha then hopes she can stay with Kier and go on to take a Higher Level apprenticeship which would be the equivalent of a degree. We wish her well in her chosen career path and look forward to our next catch up!
***********************************************
New 2017-2018 Head Boy & Girl!
Read our announcement here.....
We are pleased to announce that Niketa Joshi and Vijay Patel have been appointed as our new Head Girl and Boy for our next academic year, and they are very excited about the new ideas and how they intend on approaching the role.
We would also like to mention that the field this year was very strong and all applicants presented themselves fantastically and with real substance; they should be very proud of themselves.
If you see either Niketa or Vijay please congratulate them on their success!
Niketa and Vijay have commented below:
'The position of Head Girl has been a tradition for many years and to be given the chance to hold this role is something that means a great deal to me. Of all my achievements this is one of immense importance, to not just myself but also my family and friends. Over the 6 years of being part of Sir Christopher Hatton I've been able to see the trust develop to become a multi community and to witness the different stakeholders within the school. To now hold such an influential position in the Academy I wish not only to develop myself but also be heavily involved in the future development of The Trust'.
Niketa Joshi
'Becoming the Head Boy of Sir Christopher Hatton Academy is an achievement, in my opinion, different to any other. The unique opportunities that this role entails is something I am going to thoroughly enjoy and hopefully relish in. Throughout my time at the academy, I have seen the Trust progress and have witnessed the work that the educational experts put in to develop the learning of students in the area. I'm genuinely excited to see how I adapt to this role and how I can bring innovative ideas to the academy and its Trust. The work that the previous Head Boy and Girls have put in have meant that I have a great platform to continue to act as a student ambassador and a role model. Ultimately, I view my position as Head Boy, as one who is going to inspire not just the students at Hatton, but rather all those associated with the Trust'.
Vijay Patel
JULY 2017 - Home Study
Dear Parents/ Carers
We would like to make you aware that we have given the students the privilege of home study until the end of this year. This means that when students do not have lessons they are allowed to leave school to complete work. Of course, if they choose to students are also allowed to remain on the school site but if they do leave, they must sign out.
This privilege is only until September, when the timetable will change and dependent on how students respond to this will determine if they are timetabled home study next year or not.
**January 2017**
Enormous congratulations to Daniel Gunn, our Head Boy, on being offered a place at Oxford University, Wadham College. An amazing achievement and richly deserved.
Well done!
*******************************
VI Form Awards Evening - 19th December 2016
We were delighted to welcome back practically all of our Year 13 leavers to their Awards Evening. It was great to hear all their stories of University life and tales of employment - it has come as a shock to some!! It was a lovely evening and good to be giving out so many well deserved awards. Keep in touch and drop in when you're next passing!
Click here to see all our winners.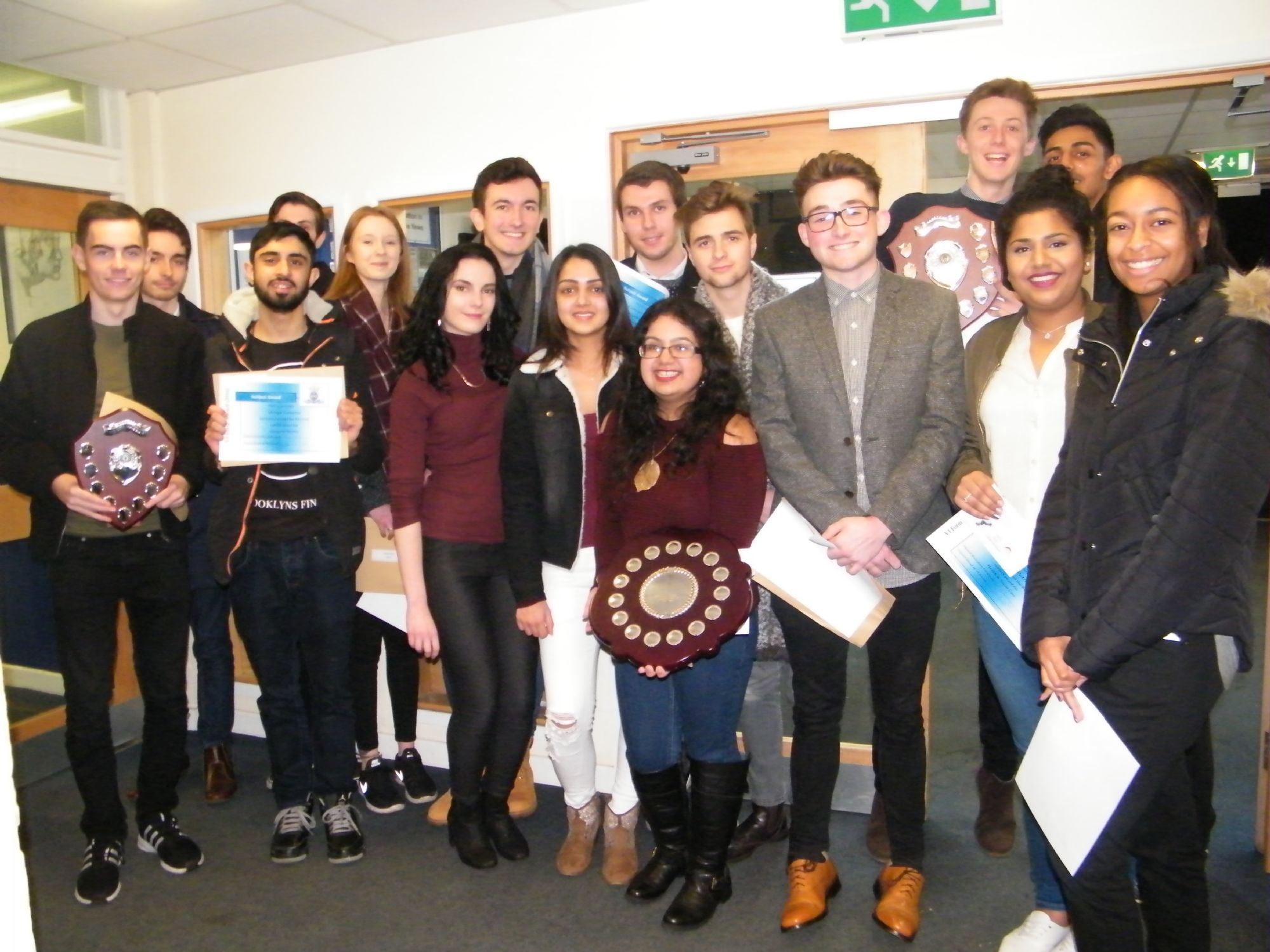 ***********************************************************
Click on this link to learn about safer winter driving - if you're new to driving then a bad, or just frosty winter will affect your driving abilities. Do you know what to do if you skid? Really? When its actually happening the immediate reaction is to brake! Check this out, learn and remember.
For a virtual experience of driving in all conditions
*****************************************************
Last night, Tuesday 15th November, 30 VI Form students went to the England v Spain match at Wembley. Although sadly England 'only' drew, (having looked like the match was sewn up 2-0, but then conceding 2 goals in the dying moments of the match) a good time was had by all. Even though it was a late night everybody is back in today, a bit bleary but here!!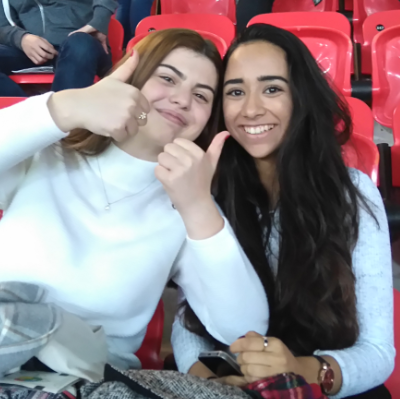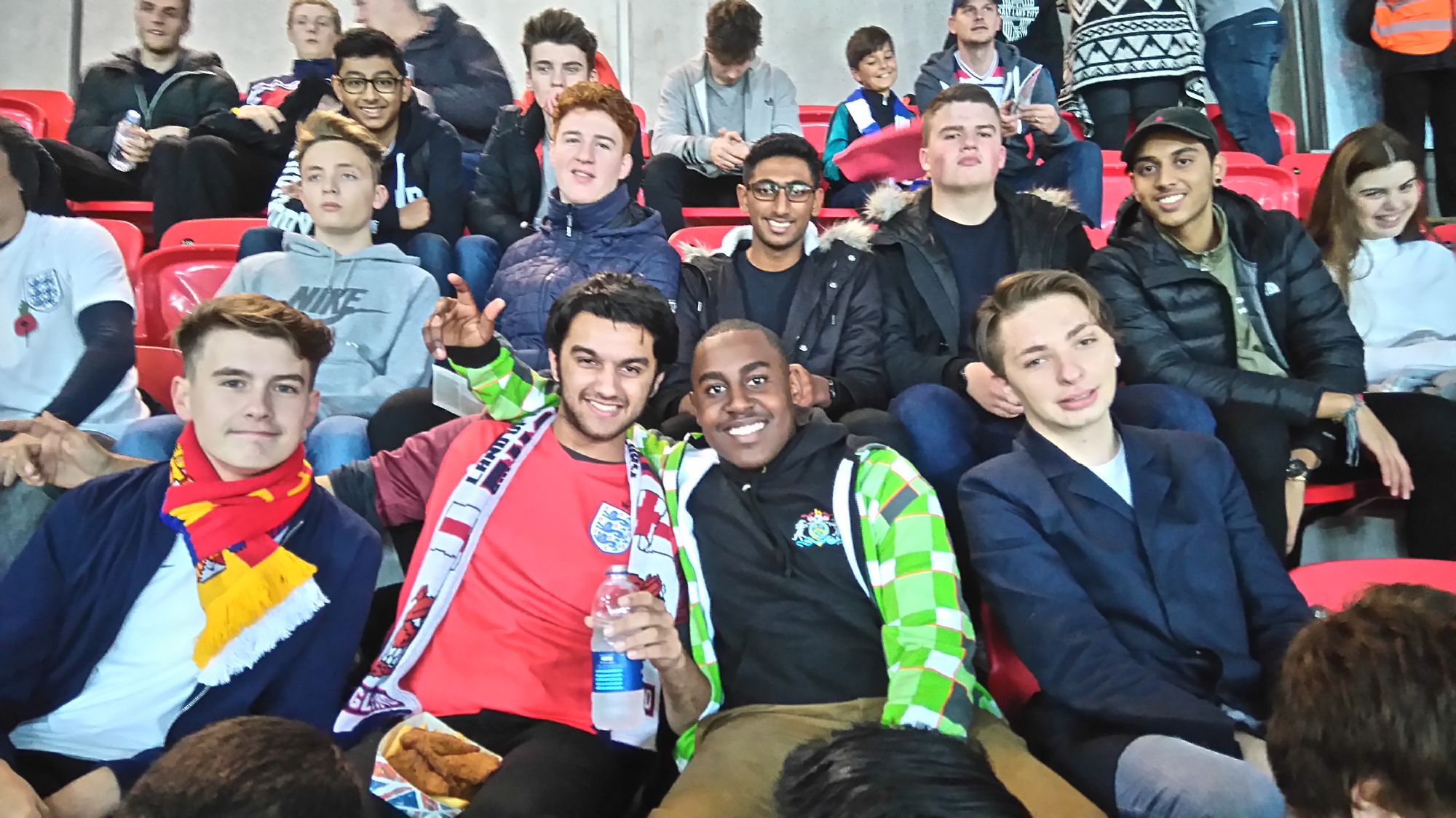 *******************************************************
New House Captains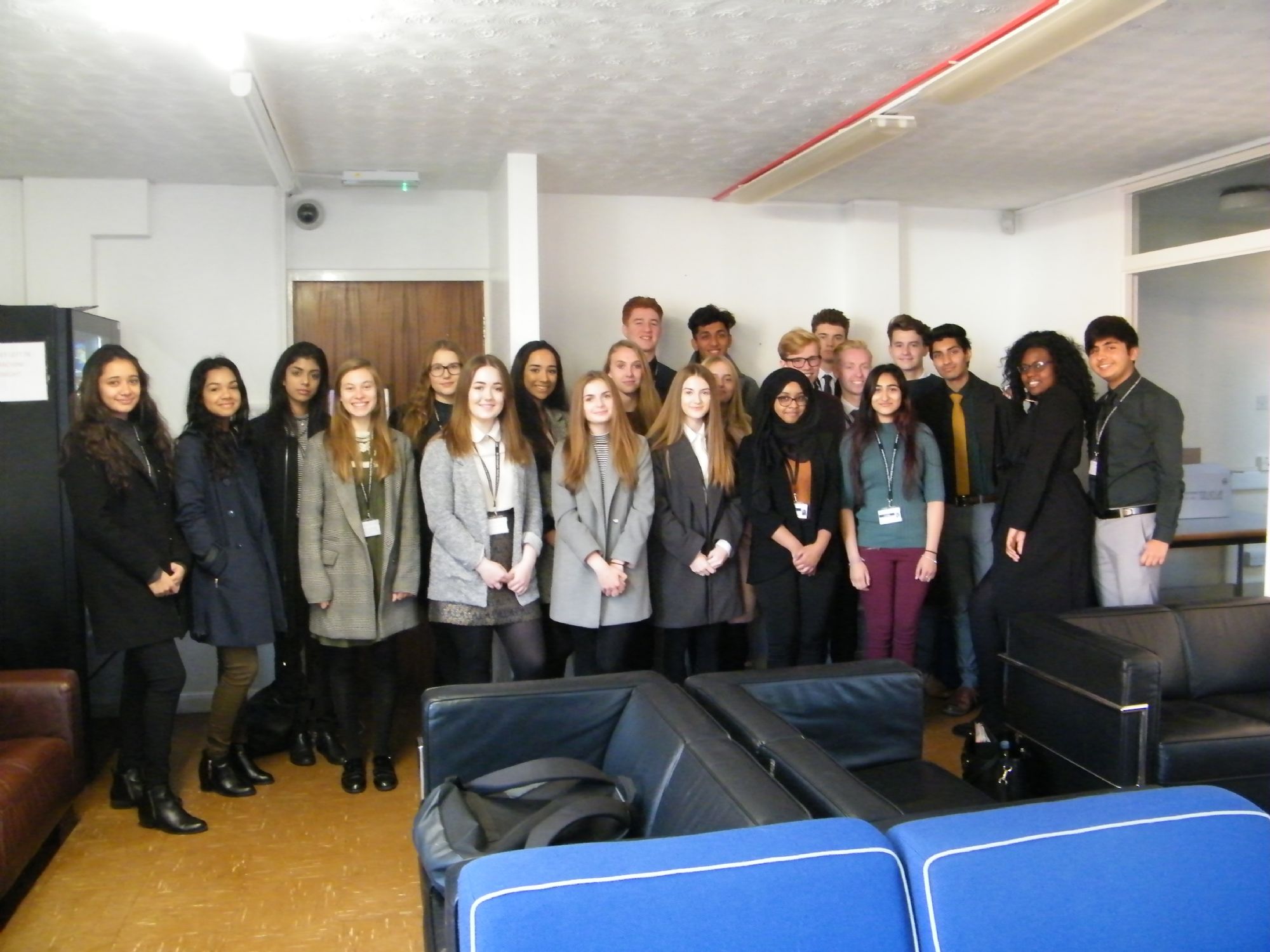 New Senior Students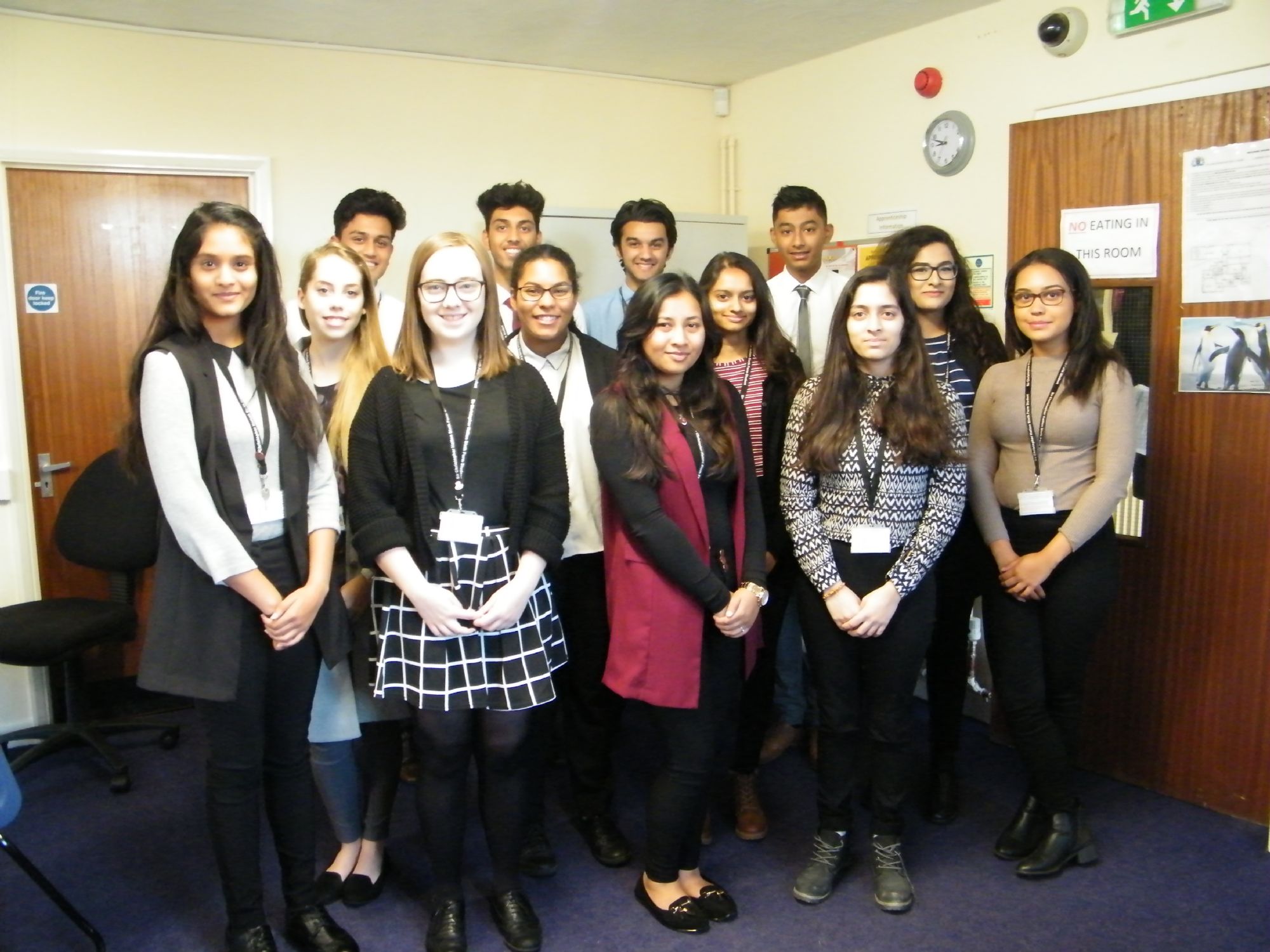 *****************************************************
Date for your diary - Parent/Tutor Day November 4th 2016
14th July 2016
We are extremely pleased to announce that from a very strong field of candidates Daniel Gunn and Megan Owens have been selected as our new Head Boy and Head Girl respectively for 2016 - 2017. We wish them the very best of luck in their new roles. We would also like to thank Hayden James and Evita Perkone, outgoing Head Boy & Girl, for everything they did during their year in the role.
Head Girl - Megan Owens
Hello there, my name Is Megan and I am proud to announce that I am your newly appointed Head Girl.
Having journeyed from Oakway Academy, one of the three schools included in our Hatton Trust, I am very proud in my crediting them with getting me to where I am today. Having had the goal of one day becoming Head Girl since the system was introduced, my perception of the role and what it means to me has become clearer the closer it has come to being within my grasp. In my eyes, Head Girl is more than the title that comes with it; to me, Head Girl is all about representing the school I belong to with pride and honesty, and that is what I aim to do.
From a personal perspective, being a Hatton student from Year 7, as I have grown, so has the school, and with my experiences I hope I will be able to connect with students on a personal level with an accurate perception and in turn inspire them to follow in similar footsteps.
Not only will Head Girl allow me to create more memories from the experience that Sir Christopher Hatton Academy has given me on my journey, but it will firmly set me up for my future career goal which is to study Chemistry with Forensic science at University. Currently, I am studying Chemistry, English Literature and Philosophy and Ethics, and I am excited to see what next year brings in terms of both my studies and the excitement that my new role will provide.
The most significant aim I hope to achieve during my time spent as Head Girl is to reinforce the importance of enjoyment at school, and also that an education is a privilege that shouldn't be taken for granted.
Head Boy - Daniel Gunn
I have been at Sir Christopher Hatton Academy since Year 7. I currently study English Literature, Maths, History and Philosophy & Ethics, with a view of going to university to read Philosophy, Politics and Economics (PPE). Upon graduation I am looking to move into high-end banking and finance, or perhaps a role in politics as a Civil Servant - all very popular careers! In my spare time I play and watch a ridiculous amount of sport, with football a particular favourite, as well as listening to a wide range of music and trying to have as good a social life as VI Form commitments allow. I enjoy travelling and I believe that the more of the world you can see, the more well-rounded a person you become.
I can't wait to take a major part in the variety of events involving all the academies in the Trust, as well as helping create some new occasions and experiences that will be as good as the established ones. I am also looking forward to meeting new people from all members of the Trust, with a view to creating even closer links between the primaries and Hatton by making sure there is a strong presence of Hatton students wherever they can be utilised.
Finally, I want to make my last year of school a truly memorable one and will dedicate myself as Head Boy to ensure that it is.
Update received from Amirah on Monday 29th February 2016
Hi Miss it's Amirah (Choudhury)!!
Thought I would write you an email to tell you how I'm getting on!
You'll be pleased to hear that I've made it back from Kilimanjaro last September unfortunately I lost my camera with all my pictures stored (typical Amirah). The fact I made it back is an achievement in itself to be honest.
I am currently in my second year of Law at Brunel, having a great time as the President of the Law Soc. I'll be going on placement year in the summer and will be working in a law firm for a whole year! It's called Hodge Jones and Allen I'll be a legal intern there! Then after that I'll go into my final year and either take the Bar or the LPC (not too sure yet which route).
I hope you are well! Give my best to Mr. Pinkney too!
P.s. I may be going to Greece with my uni to help out in the Greece refugee crisis. Will keep you posted if I do end up going! Hopefully I won't lose my camera this time.
Kind regards,
Amirah.
On Thursday 28th January in VI Form Lifeskills we had a married couple from the 'Anthony Nolan Trust' come in to speak to the students about donating blood, organs and bone marrow, and why this is so important.The couple have actually lost one of their sons through a particularly aggressive version of leukaemia, however due to blood donations their son received after he was diagnosed, he was able to live for another year.
The students were fantastic and were clearly very moved by not only the presenters story, but the other tales they were told. As a result over 70 students from both Year 12 and 13 signed up to show an interest in becoming donors, with some registering there and then. This is the biggest show of interest from any school the couple have visited, and they were absolutely thrilled.
We are so proud of our students and its at times like this that we are reminded, yet again, what caring young adults they are.
If you would like to register to be a life saver please look at the Anthony Nolan website or just search 'organ donation'.
Do something amazing today - our students did.
***********************************************
BTEC's are changing! This will begin in September 2016
Although this means the qualification will be recognised at a higher level, it does mean that the entry requirements for each qualification needs to be in line with a higher level of literacy and numeracy. (click here) Therefore we need to make you aware of these new entry requirements for the BTEC Level 3 qualifications (A level entry requirements will remain the same). The attached sheet will explain these requirements for each qualification we run. These entry requirements have been generated in conjunction with the relevant Academy departments and Pearson who are the BTEC Level 3 governing body.
************************************************
If you are an external student who would still like to apply to join our VI Form, we are still considering applications. Please complete the online application form and either email it to the address shown or post to the academy. Or come along to our Taster Day to make sure we are the right choice for you. Please let us know of your intention to attend before hand. email goodwina@hattonacademy.org.uk
**********************************************
Our VI Form Taster Day will be held on Friday 12th February. This is an oportunity for prospective VI Form students to find out what an A level lesson is like and if it would be right for them and their anticipated career choice.
**********************************************
Very exciting news! Our Year12 students studying German have the opportunity to join Robert Half International in June for their Work Experience. This is an amazing oppportunity not just for the experience of shadowing such a hugely renowned company but it will also give them the experience of living away from home in a strange country and fending for themselves. Although accomodation will be hotel based, supervision will be minimal with a SCHA staff member joining them for the middle weekend of the two weeeks. Students who have attended previously gained enormously from the experience improving their German speaking skills no end. Students are now trying to raise funds to help finance the venture and have started by making and selling Christmas cards at this years Carol Concert.
We wish them the very best of luck with their fund raising ventures and hope you will all support them.
***********************************************
Internal Year 11 students looking to join our VI Form next September - keep an eye open for further details regarding subject information. Students and their work will be available for you to see so that you know exactly what the course expectation is. Any questions and you can ask the students! Information will be Tweeted and emailed to you.
Also look out for 'Tip Of The Week' to help you make informed choices in your A level subject selection.
**********************************
Fantastic VI Form Open Evening last night (Wednesday 11th November), so many of you came to see us and we hope you liked what you saw. The prospectus info is currently being downloaded onto the website so if you missed picking up your copy all the information will be there. However, if you prefer a 'hard copy' please get in touch and you can either collect one or we can post one out to you.
New Head Boy and Head Girl appointments
We are extremely pleased to announce the appointment of Hayden James and Evita Perkone as our new Head Boy and Head Girl. It was an extremely impressive field of students who put themselves forward for the positions but Hayden and Evita just had the edge. They will represent the school at various events and at our umbrella primary schools. We have no doubt that they will work very hard in their roles and we look forward to working with them during the forthcoming academic year. Good luck Hayden and Evita!
*********************************************************************
Wednesday 8th July saw Hatton Year 12's again doing 'battle' in the annual VI Form Olympices against Wrenn, Weavers and Wollaston. Initially the students are always reluctant to work up any enthusiasm but once their team polo shirts arrive, personalised with nicknames of their choice, they start to feel more enthusiastic. Even the non sporty students are encouraged to join in as 'cheer leaders' and they do, with great gusto! As ever it was a great day, alive with team spirit and although, sadly, we didn't win it was not for lack of trying on the students part; they ALL did us proud. Next year it will be held at Wollaston School and we again will look forward to 'doing battle' and with any luck, it could be our year!
*************************************************
Thursday 9th was the Induction Day for the prospective Year 12 students who want to join us in September. The morning was mostly taken up with information regarding VI Form expectation both from us and by the students and what students can expect on results day.
(If students have any doubts about their next steps they can speak to a member of the VI Form team on Results Day or, if having gone away and had a think, they can arrange an appointment the following Monday or Tuesday by phoning Mrs Goodwin on 01933 231275 on Friday 21st August to make an appointment).
The end of the morning involved a game of Form Fortunes (like Family Fortunes only in Forms, and complete with 'that' buzzer!!) for students to get to know their new form mates and encourage team spirit. The afternoon was a good old fashioned old school sports day which the students threw themselves into with gusto - we were very impressed! I think we can definitely say that a good time was had by all and we look forward to working with them in September.
*************************************************