Combined Cadet Force (CCF)
There are CCF contingents in over 500 secondary schools all over the UK, offering young people a broad range of challenging, exciting, adventurous and educational activities. At Sir Christopher Hatton Academy, we are pleased to have our own CCF Army Contingent that launched in September 2019.
Our aim is to set young people up for life long success and inspire cadets to achieve. We promote the qualities of responsibility, self-reliance, resourcefulness and a sense of service to the community.
In Years 9 and 10 cadets will undertake syllabus training in the following activities; drill, skill at arms, shooting, fieldcraft, first aid and adventurous training. Students in Year 11 look at Methods of Instruction to enable them to deliver some of the training to Year 9 students.
Joining the CCF(A) provides a wonderful and unique opportunity to take part in exciting Army themed training activities and events, all of which focus on building the cadets; courage, self-discipline, respect for others, integrity, loyalty and commitment as well as developing effective communication skills, confidence, being part of a team with a winning spirit and a sense of pride and achievement. As a youth organisation, the CCF(A) strives to give cadets a fun, enjoyable experience in a totally safe environment.
There is no commitment or expectation on cadets to join the regular Armed Forces when they have completed their schooling.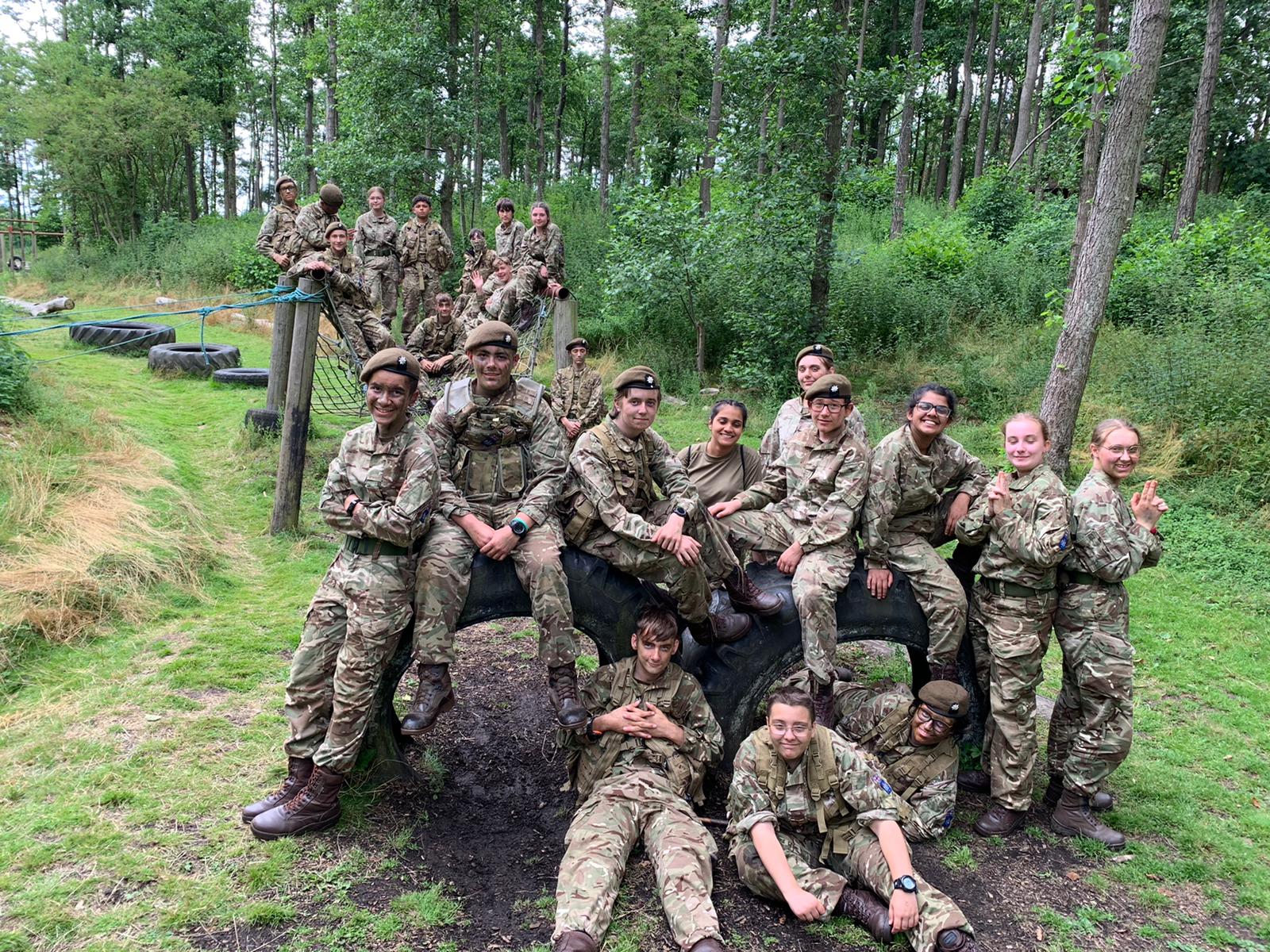 CCF Organisation
LT Jessica Duncan
Contingent Commander 2nd
Toni Austin
School Staff Instructor
CCF Timeline
September 2019

CCF Launched at Sir Christopher Hatton Academy with 30 cadets enrolled.

October 2019

Exercise first bite at CTC Yardley Chase.

November 2019

Cadets attend first Remembrance Parade as a CCF Contingent
LT Col Bloomfield Visits CCF to Issue Cadets Berets.

May 2020

Cadet show support for NHS by saluting on door step.

September 2020

New Contingent Commander appointed – 2nd Lt Duncan.

November 2020

Virtual remembrance service and cadets showing support by saluting on doorstep.

January 2021

LT Col Bloomfield joins virtual parade session.

July 2021

CCF Summer Camp – Duxford/ Lowther.

September 2021

Our biggest intake of cadets with 41 cadets being accepted to join the programme.

October 2021

Year 11 cadets attend Yardley Chase with Wellingborough School.

22 students attend ARMY STEM camp in Grantham.

November 2021

Cadets Attend Remembrance Parade in Wellingborough town.

34 Y9 and Y11 cadets attend Lowther camp for an activity day.