ANNUAL COUNTY BOOK QUIZ RESULTS
Sir Christopher Hatton Academy proudly hosted the Annual County Book Quiz on Friday 29th June with a Doctor Who theme. Five schools visited from across the county bringing 14 teams consisting of students from Years 6, 7, 8 & 9.
Hatton had six teams participating this year and won many many prizes in the six different categories! Well done to all our students that took part and thank you to the visiting schools for participating!
OVERALL 1st PLACE - Sir Christopher Hatton Academy
TEAM "HARRY'S TIME TRAVELLERS" (HARRY SEXTON, MICHAL WAWZKIEWICZ, JAMIE SWALES & CHRISTIAN IHEJIRIKA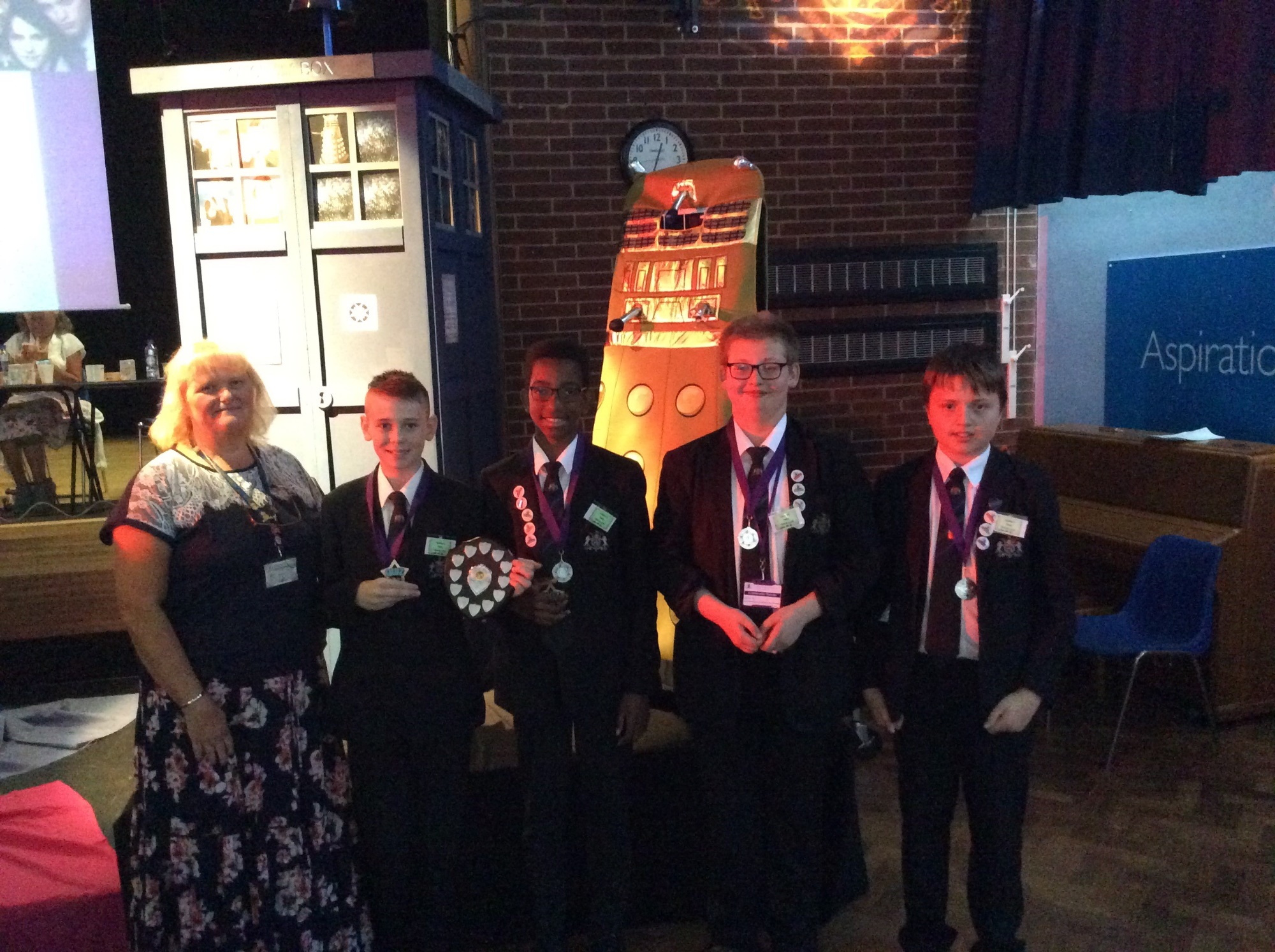 OVERALL 2nd PLACE - Sharnbrook School
TEAM "VOYAGE OF THE BOOK TREADERS"
OVERALL 3rd PLACE - Sir Christopher Hatton Academy
TEAM "BOOK ACORNS" (PAULINA LOPATA, KACI-PAIGE LUXTON, JULIA KOPACZEK & THOMAS JEFFS)
A great morning was had by all! A huge thank you to Mrs Evans our Library Resources Manager who did an amazing job arranging the event and Mr O'Toole our amazing DT Technician for building the Tardis!