As the Year 'Draws' To An End....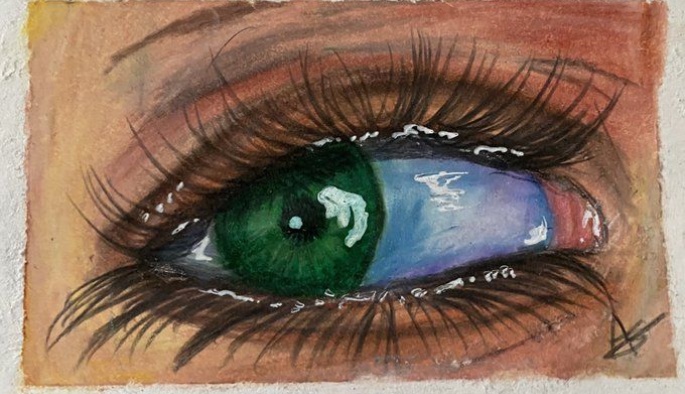 DT&Art Reflect on Lockdown.....
Each week since the start of lockdown the faculty of Design, Technology and Art has set a wide variety of exciting practical challenges. These challenges have reflected all subjects across the faculty (Art, Food and Nutrition, Product Design and Textiles) and have been an opportunity for students to get really creative and engage in a range of activities. It is fair to say the response to these challenges has been phenomenal and it has been a real joy to see the amazing creations and high quality work that has been submitted each week. Work has been shared and celebrated on the faculty Twitter page generating very positive responses from our many followers. Annabelle Swales in year 7 has even had her work selected to be put on the virtual gallery of World Class Schools!
The challenges started off with a task titled 'bake up some positivity' where we had hundreds of entries showcasing student's culinary and baking skills. Other highlights have included family portraits, bug hotels, cultural cuisines, creative weaving, mystical creatures, key worker afternoon tea design, upcycling, Art and Design icons, sweet treats and of course the 'Hatton Bake off' which took place over May half term.
Not only has the level of engagement been superb from students across years 7 to 13, it has been a real pleasure to see families working together to complete the challenges and even students from our feeder primary schools getting involved! We have so many superb examples of work and we cannot wait to get back into school to put together a display to celebrate it. We also have exciting plans to put together an online gallery to showcase the amazing talents of our students. Our challenges are continuing right up to the end of term and we have put together a Summer 2020 challenge based on 'The Great Outdoors' which we are looking forwards to students getting involved with over the holidays.
Rest assured we have many more challenges and projects for the new academic year and we are very excited to be able to share and celebrate more of your work! Remember to send photos of your Art, Design and Technology creations to Lanes@hattonacademy.org.uk or tweet them via @Hatton_DTART.
Thank you to all the students and families who have taken part, the creative talent of Team Hatton is truly incredible!