Dr Bell's Design A T-Shirt Competition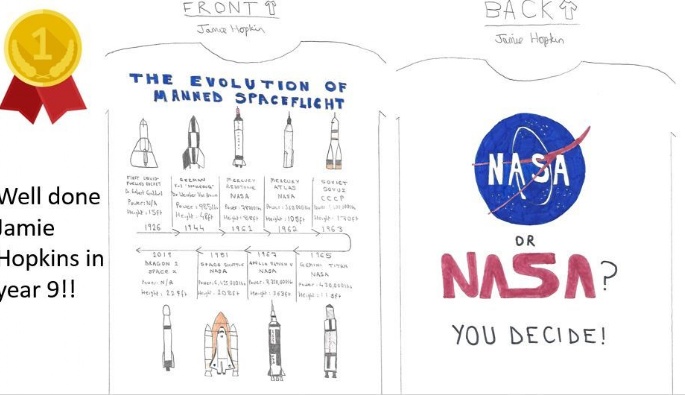 Winners Announcements ......
Hatton's resident Sky At Night expert Dr Bell (Head of Science Faculty) has been recording weekly video messages for all our community to learn and enjoy throughout the lockdown period. We have been treated to insights into Elon Musk's Satellite Starlink, Space X, the International Space Station, the moon, jupiter, venus and cloud formations.
Dr Bell's videos have become extremely popular averaging approximately 2000 views per message! To celebrate this Dr Bell launched her own 'Design Me A T-shirt' Competition with the winners receiving a bar of Galaxy!
To see some of the entries and the winners announcement please click on the attachment below.
All at Team Hatton wish to thank Dr Bell for keeping us very reliably informed on all things space related and for helping keep our community together at this time.