WHAT A PERFORMANCE - OLIVER!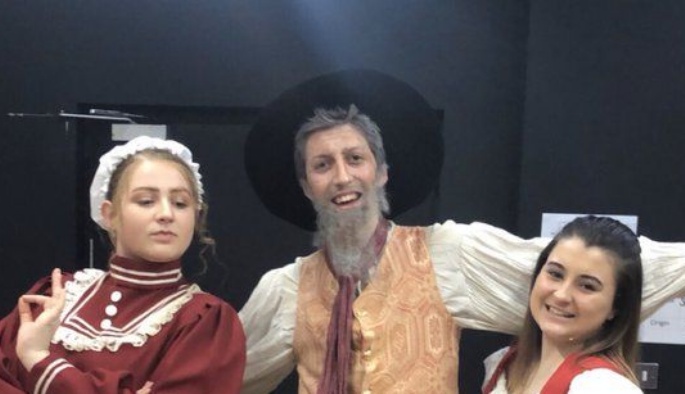 Read the rave reviews here....
Across 3 nights performing to a sell out audience we were treated to the spectacular Oliver! A culmination across 9 months of hard work to bring this production together.
Oliver will go down in Hatton history, it was a truly outstanding musical, with a cast from year groups 7-13, a student band and technical crew, as well as stage/costumes designed and made by Hatton students.

Oliver was the brain child of Mrs Glynn, Mr Jeffs, Mrs Bamford and Miss Whitehouse.
Please click here for Hatton Arts social media page to see pictures and video footage.
'Wow! Our first time watching a production @ArtsHatton this evening, and we were blown away! Absolutely the most amazing and talented students, from the stage crew through to the lead roles everyone involved gave 100%. Well done @ArtsHatton, still amazed by the performance'.
'I was lucky enough to see the school production of Oliver tonight and it was quite simply brilliant. A huge congratulations to every person involved and all that hard work has really produced something very special!!'
'Considered myself very fortunate to be able to spend an evening watching 'Oliver', masterminded by @ArtsHatton . Great work by cast, band, technical team, directors and other helpers. Not at all la-di-da or uppity'.