CHRISTMAS CONCERT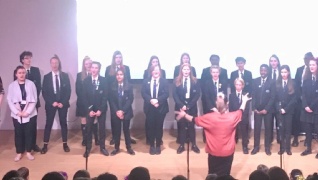 Read all about the spectacular here.....

What a Treat!
The annual Trust Christmas Concert in our new state of the art auditorium did not disappoint. The 255 seated audience were treated to performances from: Hatton Strings, Ecton Village Primary, Hatton Woodwind, Victoria Primary, Hatton Brass, Oakway Academy, Hatton Singers and a rousing Christmas sing-a-long to end the evening.

Refreshments were baked by our very own Catering Manger Carolyn Davis, and served by our VI form house captains.

Friends of Hatton were there to support once again raising funds by raffle ticket selling.

The concert is a true community event. We all left feeling very Christmassy.
Thank you to all.