Our Cadets earn their berets!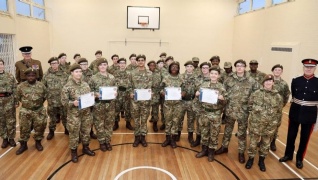 Our Combined Cadet Force (CCF) was set up as part of the Government Cadet Expansion Programme bringing CCFs to 500 schools and our Cadets were presented with their official berets on Tuesday 12th November to mark successfully completing their initial training!
Lord Lieutenant of Northamptonshire David Laing performed the ceremony and saluted each of the new recruits.
"I am incredibly proud of all the students who received their berets from the Lord Lieutenant. The students had to complete a number of different criteria to be awarded their berets including a weekend in the field, living off the contents of their Bergen rucksacks, sleeping under the stars and cooking their own meals." - Teacher and 2nd Lieutenant Alice Smyth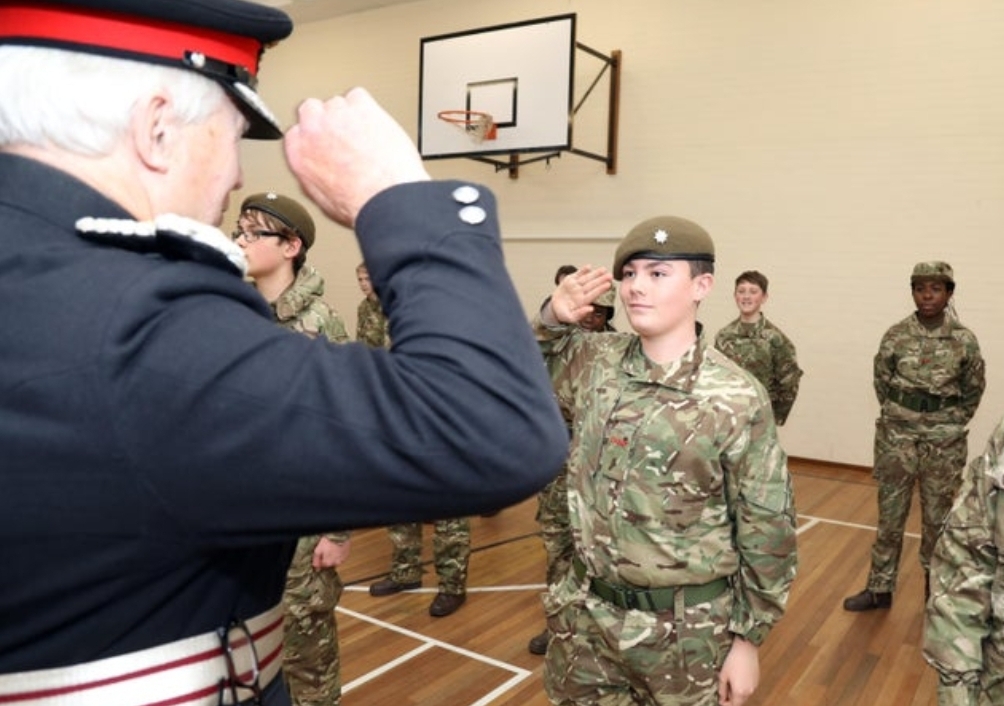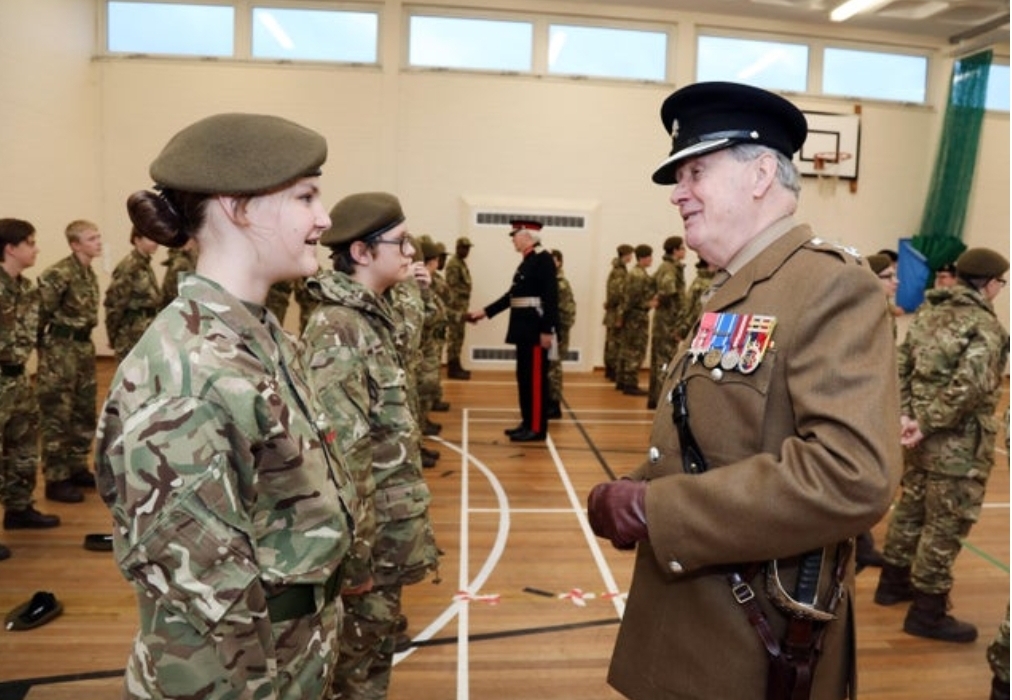 Our CCF, which runs as part of our enrichment programme, was initially open to 30 Year 9 students with entry by an interview process. Students cover a syllabus which includes first aid, field craft, weapons handling, drill and map and compass skills.
Click here to read the full story in Northants Telegraph