Charity Week Fundraising Fun!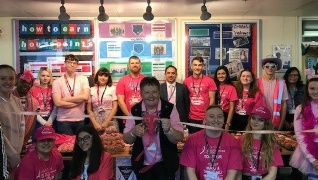 An amazing £2,229.35 was raised for the Crazy Hats Breast Cancer Appeal by staff and students participating in a week of fundraising just before half term.
In addition to the annual 'Wear it Pink Day', students and staff took part in House dodgeball and netball events, bought Crazy Hats merchandise, made and bought cakes, and filled jam jars with coppers.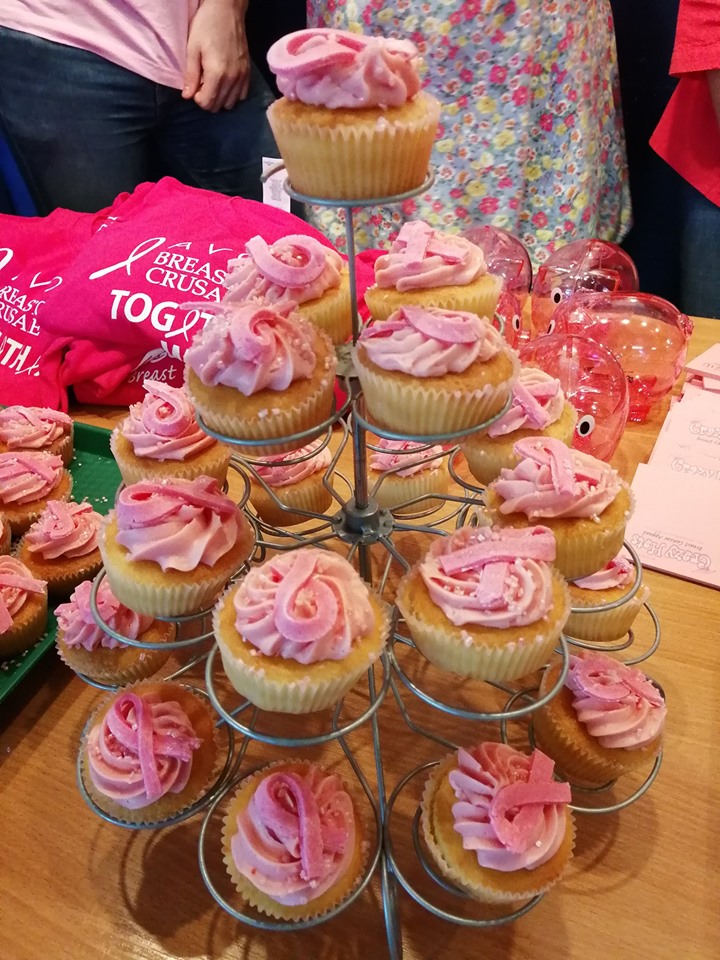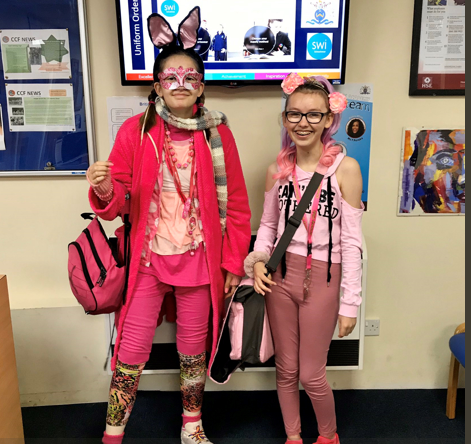 Glennis Hooper, founder of the Crazy Hats charity attended on Friday 25th October to open the cake sale (see main photo) and was once again grateful for our support.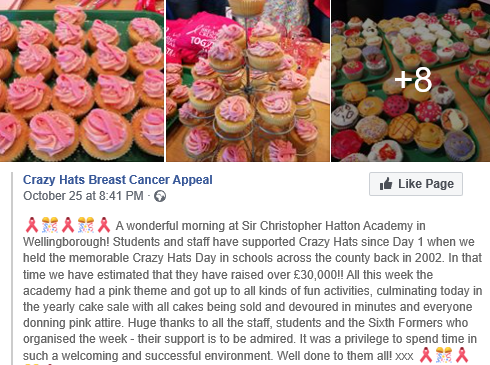 Well done to all those involved in organising and taking part in the activities!