PARENT TUTOR DAY - SAVE THE DATE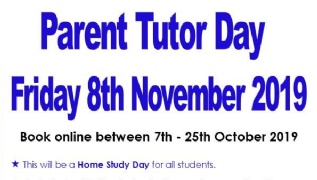 Parent Tutor Day will be taking place on Friday 8th November 8.30am to 5.00pm.
Parents with more than one child in the school will automatically be allocated appointment times, a confirmation email will be sent to you. If necessary, you can amend these times on the booking system when it opens on Monday 7th October.