Year 6 Open Week Tours & Admissions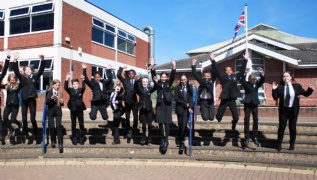 All the information you need is here....
Information Evenings
Over 1200 Year 6 parents/carers/students came along to our Information Evenings on Monday 7th & Tuesday 8th to find out more about the academy, hear presentations from our Co-Principals, Head Boy and Girl, details about our curriculum offer, and all of the information around our admissions arrangements including the Fair Banding and Aptitude Test. Thank you to all that attended.
Open Week Tours
Our open week tours ran from Monday 23rd September through until Thursday 24th October, we hope that the many families that attended found them interesting and informative.
Admission Arrangements Year 7 September 2020
We urge all Year 6 parents to read our Admissions Criteria.
All applicants, including those with sibling links who wish to attend Sir Christopher Hatton, must take part in a fair banding test. All of the information can be found on our Admissions pages (including our application help sheet).
Admissions Tests
Fair Banding Test are available on the following dates:
Saturday 16th November and Saturday 23rd November
Please complete the Supplementary Information Form to book your child's place for the above tests.
Prospectus

All children who attend a feeder school will receive a prospectus with all of the relevant information detailed above. If you require a copy please come into our main reception.
If you have any questions regarding our Admissions/Information Evening or Open Week tours please call: 01933 231264 or 01933 231286.