Holocaust Educational Visit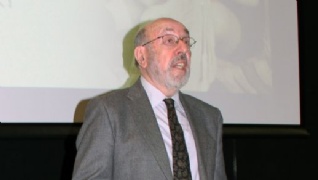 The Humanities Department were honoured on Monday 15th July to welcome Holocaust Survivor John Dobai.
Mr Dobai and an educator from the Holocaust Educational Trust (HET) Paul Salver spoke to our Year 10 History students about the Holocaust, and many of them were moved by Mr Dobai's reflections on how his childhood was stolen from him - he saw things no child should ever see. However despite his experiences, he still believes in humanitarianism and about people always helping people.
The students excelled themselves both in the classroom sessions with Mr Salver and with their thought provoking and mature questions they asked Mr Dobai.
It was certainly a once in a lifetime opportunity for these students which we hope will continue to inspire them in their History studies, but moreover continue to make our students, exceptionally well rounded people who always consider and look out for others.
Mrs Duncan