Annual County Book Quiz 2019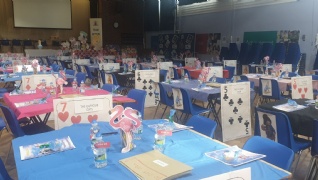 Results and photos here....
We hosted the Annual County Book Quiz here on Friday 28th June, our Library Resource Manager, Mrs Evans did an amazing job of organising the event and decorating the Hall in this year's theme, "The Mad Hatters Tea Party from Alice in Wonderland". We had 24 teams from 10 schools with students from Years 6, 7, 8 & 9 participating and getting into the spirit by wearing fancy dress!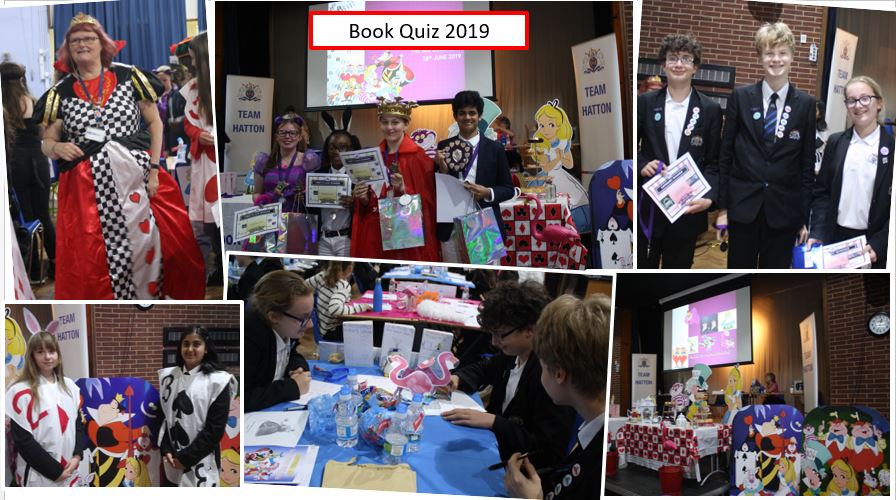 We had six categories all with 20 multiple choice answers: BEATRIX POTTER/H.I.V.E. SERIES/ALICE/THEODORE BOONE SERIES/BOOK AWARDS/BEARS
Schools attending were: COGENHOE PRIMARY/KETTERING BUCCLEUCH ACADEMY/MAWSLEY PRIMARY/OAKGROVE SCHOOL/PRINCE WILLIAM SCHOOL/RADCLIFFE SCHOOL/RUSHDEN ACADEMY/SHARNBROOK/SIR CHRISTOPHER HATTON ACADEMY/WESTON FAVELL ACADEMY
The results were as follows:
1st Place - ALPHA STREAM - Sir Christopher Hatton Academy (SYED HUSSAIN, FREYA ALLEN, KIZZY DANKYI & KACI-PAIGE LUXTON)
2nd Place -THE CLUELESS - from Rushden Academy
3rd Place - H.I.V.E. MINDS - Sir Christopher Hatton Academy (THOMAS JEFFS, JAMIE HOPKIN & NYAH WEST-LEY)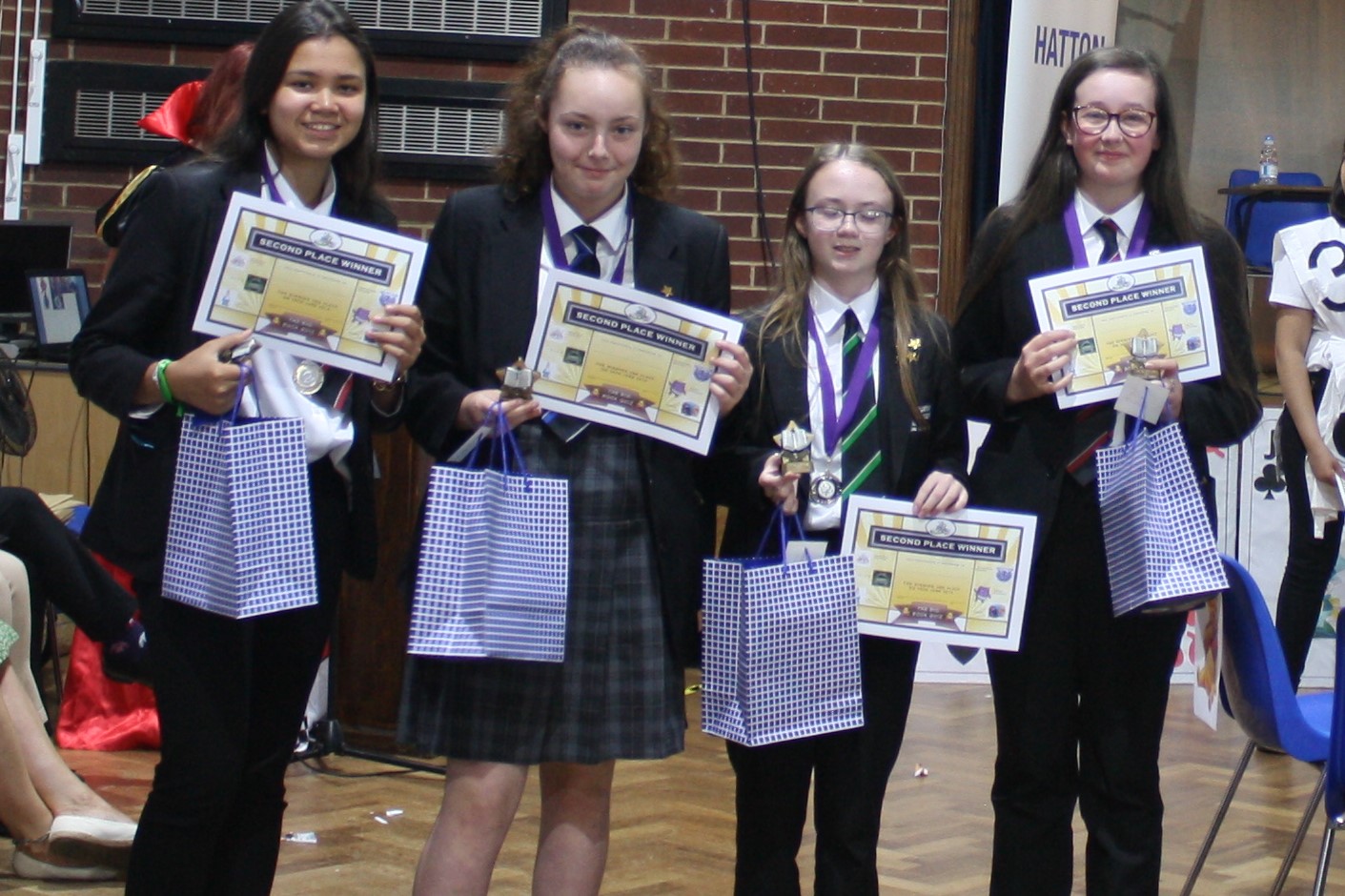 FANCY DRESS WINNERS:
COGENHOE PRIMARY - SAMUEL ROBERTS
KETTERING BUCCLEUCH ACADEMY - SOPHIE COOPER
A massive Well Done to Mrs Evans and her team for organising the event, and thank you to the participating teams for attending!