Year 8 HBacc Graduation Ceremony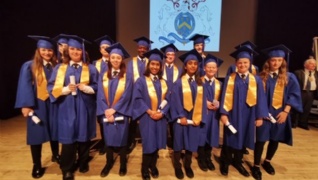 What a fantastic evening! Photo's here...
Well Done to all our Year 8 Students who attended our HBacc Graduation Ceremony on Thursday 4th July. It was a fabulous evening, enjoyed by Students, Parents and Staff and it was great to see children experiencing an event such as this. It will be a positive event they are likely to remember for some considerable time and it sets them up to aspire to experience it again.
Read more about our Hatton Baccalaureate Projects here.