World Class Schools Quality Mark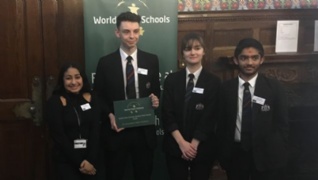 Read about our fantastic achievement here..
It is now official we have now been accredited with the 'World Class Schools Quality Mark'!
Read our story published in the Northants Telegraph.
Mr Atkinson and I had the pleasure of taking four students to Guy's and Saint Thomas Hospital in London to the awards ceremony where we received the accreditation.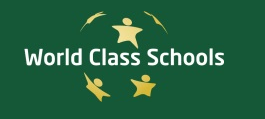 The award's uniqueness lies in the fact that the students are assessed with regard to whether they are World Class or not, rather than the school itself. The premise is, that if the school is truly World Class, then it's students should be able to demonstrate this in whatever context they find themselves.
This is a fantastic achievement for the students and the school, we are the first and only school in Northamptonshire to achieve this award which builds on the fantastic outcomes that Sir Christopher Hatton students achieve.
Please congratulate the following students, they have all been fantastic during the process.
Milan Pancholi/Chloe Phipps/Harry McWilliam/Jacob Sexton/Yasmin Rashid/Olivia Law
Mr Salisbury
Vice Principal