We are the top performing school in the county!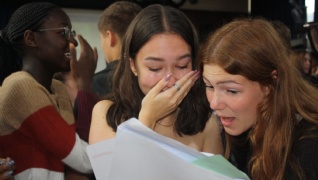 Read our press release here....
I am absolutely delighted to share with you that Sir Christopher Hatton Academy is the highest performing school in the County for Progress 8 based on our 2018 results. This is the key measure used by the Department of Education. This also puts Hatton in the top 3% of schools nationally.
I am immensely proud of all at Team Hatton. These results are a testament to the hard work of our students, staff and support from parents & community. This continues our journey to Beyond Outstanding.
Please read our full press release here.
Thank you for your continued support.
Best regards
Victoria Bishop
Chief Executive Officer
The full county table is available here: https://www.compare-school-performance.service.gov.uk/schools-by-type?step=default&table=schools&region=928&laname=northamptonshire&geographic=la&for=secondary&datasetFilter=provisional