Meet Our VI Formers / Testimonials
Read testimonials from our VI Formers on why they chose Sir Christopher Hatton VI Form
Arpana Kumari Year 13 - Head Girl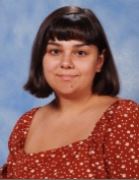 Unlike most of my peers around me, I did not start my journey at Sir Christopher Hatton Academy in year 7. I made the decision to move to this school after completing my GCSEs and securing the grades I needed to earn my place in this sixth form. I was one of few external students but immediately this school felt like a second home to me, the easy-going atmosphere amongst all the students eased my fears about starting a new school at such a critical age. The staff and students alike are all so friendly and have made me love coming to school every day.
This school has supported me through my academic struggles to help me reach my aspirations. I was successful in achieving a place on the Cambridge Shadowing Scheme, as well as the Warwick Summer School and the Oxford UNIQ scheme. Outside of academic opportunities, this school also provides trips and experiences which for me were an opportunity to connect with my peers and make some great friends: the Milton Keynes shopping trip, the house captain dinner and the regular wandering trophy events were a great chance to put the brakes on the usual academic focus and just have fun! As part of the house captains, I was proud to represent the school at open evenings and take part in house competitions – I really felt just how strong the house pride is across the school, which I think is an amazing asset of this academy.
Being successful in the role of head girl was a monumental achievement for me. As an external student I always felt like I'd be an outsider to this school, but this really proved that the SCHA community is so welcoming and you can achieve anything you set your mind to here.
When I eventually finish my journey at Hatton, I plan to study Philosophy, Politics and Economics (PPE) at university. I currently study philosophy and ethics (religious studies), politics and maths – which is a subject combination that not a lot of sixth forms offer. As well as providing me the courses relevant to my future degree, this school and sixth form has also allowed me to develop skills that I will need as I progress throughout my life. I believe that my time here has enhanced my communication and time-management skills immensely, as well as my confidence. I know this sixth form was the best choice for me. It offered me a chance to start over and begin my preparations for my next stage in life. However, this school is so much more than a steppingstone, it has become part of my development into adulthood and has taught me valuable skills and given me unforgettable experiences. I am sad to conclude to my short journey here in 2021 but I am very grateful for the time I have had, the memories I have created and the opportunities I have been given. I cannot recommend Sir Christopher Hatton Academy enough!
Aidan Youngman Year 13 - Head Boy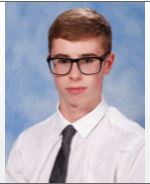 On my first day of year 7, I joined Sir Christopher Hatton Academy as a shy boy with a sole goal of making some friends. I never had any ambitions of making myself known around school, or making my voice heard. I preferred to keep my head down and get on with my work. However, during the years leading up to completing my GCSE's, my confidence began to grow and grow.
I strongly believe that with the support of the teaching staff and people around me, during the most important educational years of my life, I have achieved much more than I ever thought possible. Being encouraged to go ahead with the DofE (Duke of Edinburgh) Award, wherein I learnt valuable team and communication skills that would benefit me greatly in later life. After gaining and enjoying undertaking my bronze certificate so much, I went on to do the Silver award as well. SCHA also gave me lots of information and assemblies on schemes like the NCS (National Citizen Service). During my time completing the NCS, I met many new people, learnt skills I thought too hard to master and appreciated how valuable the people who help you really are. My proudest moment has got to be my GCSE results at the end of Year 11. Opening up those results and seeing grades I would have once believed too impossible to achieve a year before, showed me how far hard work and a positive attitude can get you. Without the motivation and support from the teaching staff, I might never have joined Hatton's Sixth Form.
Joining the Sixth Form was also one of my happiest moments of my life as before receiving my results, I was very worried I wouldn't even meet the requirements to get in. On my first day, I knew that this was where I wanted to be for the next two years. The support doesn't ever stop, no matter what year group you are in.
My most recent achievement is definitely the one I will look back on in later life and be most proud of. Being given the opportunity to take part in the application for Head Boy, and taking that opportunity, was the best decision of my life. Having been a House Captain during Year 12, helping out at various events, parent's evenings and in-school activities was what pushed me towards Head Boy. I have realised that by pushing myself to do more, I achieve more. From the shy boy on his first day of Year 7 to the confident one achieving Head Boy in Year 12, Sir Christopher Hatton Academy is what shaped me over the years. With the help of the teaching staff and people around me, I hope to study English at University and maybe one day, come back to the school that made me who I am today.
I hope that when school does start again, the Principals, Academy staff and students alike can get some of the normality they crave. As Head Boy I hope to work with the Head Girl, staff and students in order to make everyone welcome, safe and most importantly, supported.
I am proud to be a part of the Sixth Form and Team Hatton.
Harry McWilliam Year 13 - Senior House Captain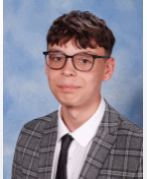 Hello, my name is Harry McWilliam and I am a senior house captain here at Sir Christopher Hatton Academy. Throughout my time in the sixth form, I have developed so much as a person and as a student. I came in to year 12 with a pretty good set of GCSEs, which I didn't really have to work for, meaning that I didn't really know how to study properly, so it was a shock when I started my A Levels and I had to put in work. I found this shift quite difficult, but I was definitely supported along the way by my teachers, by my form tutor and definitely by the sixth form leadership team.
The thing I love the most about Hatton Sixth Form is how supportive everyone is. All the teachers and the support staff are amazing at helping us adapt to studying these very difficult A Level subjects, and I really wouldn't be confident enough to apply to Oxford if it wasn't for the amazing help that I have received throughout the year.
On top of this, the teachers at Hatton are all amazing at supporting you with understanding the complex topics that you encounter in A Level subjects. Each teacher that I have is immensely intelligent; deeply knowledgeable about their subject; and above all, is amazing at teaching A Level classes in a way that allows everyone to understand the material. All the courses are interesting, and all of them inspire me to keep learning, and with the help of my teachers, I know that I can achieve great things.
Mary- Jane Galvin - Senior House Captain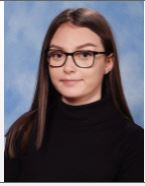 When I first started at Sir Christopher Hatton Academy, I was a rather shy and quiet student. Thankfully, over the years of being at Sir Christopher Hatton, I soon came out of my shell and realised how open and welcoming the school environment is. I managed to find my inner motivation and aspirations from within which were unleashed through the realisation of potential and success with the help of the uplifting staff. Therefore, I knew Hatton VI Form was the life for me. There was no place else I wanted to be to further my true potential and achievements. The familiarity of the comfortable environment that has urged me to be the best version of myself was the environment I wanted to remain in. I wish to continue to be moulded into the young, professional adult the school has pushed me to be from the beginning.
So, after a difficult process, I became a part of the leadership team through becoming a House Captain. Subsequently, I had the opportunity to work alongside a team of enthusiastic people that pushed each other to do their absolute best. As a result, I accepted the offer be a Senior House Captain in Year 13 to continue to be involved in numerous opportunities such as charity events, trips and fundraisers. Truthfully, I would like to continue to go the 'extra mile' for others in the same way everyone in the school has for me. Sir Christopher Hatton continuously allows me to become prouder of myself and others more each day such as the hardworking foundation of our school, the resilient teachers. It gives me pride and joy to say I am a representative of Hatton's VI Form. I have achieved things I never thought I could. Hatton has taught me a sense of community as well as, a sense of fulfilment through endless encouragement. I am delighted to be a VI Former here at Sir Christopher Hatton Academy.
Callista Quadling - Senior House Captain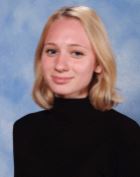 My Hatton journey started in the middle of year 9, I chose Sir Christopher Hatton as it is an excellent school in terms of students' progress however, the thing that makes us truly unique is the people who make up team Hatton, the compassion and support provided by both staff and peers motivates students to become better versions of themselves. A process which have thoroughly enjoyed growing through ever since my first day and intend to continue even after year 13.
When I became a pupil here, I never imagined the personal journey via confidence growth and the grades which I have achieved that would have been unparalleled elsewhere. As a house captain this year, I have thoroughly enjoyed being a monomer in the complex polymer that is daily life at Hatton, giving back to the community that pushed me to become a better version of myself.
As a student with a passion for STEM subjects, this year I look forward to working with students across the trust as a senior house captain, showing them how cool science related subjects really are and overcoming some of the patriarchal stigma associated with them. I am proud to represent Team Hatton and truly excited to be a part of our adaption
Hannah Burwell Year 13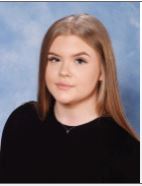 Why did you choose Hatton VI Form?
I chose Hatton sixth form as after 5 years at the school, I believed that it was the place that would continue to help me exceed my potential. The sixth form team are extremely friendly and create a great environment.
Which subjects are you studying? English Literature, History, Politics and Philosophy and Ethics.
Maths, Further Maths and Physics
What is the best thing about VI Form so far?
There are numerous things that I am really enjoying about Hatton sixth form. I am really passionate about the subjects that I am studying and the lessons have extended my knowledge considerably whilst still challenging me in many way. The community within the sixth form makes for an environment that allows for both working hard and socialising.
What would your advice to current year 11s be?
Although GCSE's are very important, do not stress about them to the extent where it affects your wellbeing. Pick a sixth form and A-levels based on what you are passionate about, otherwise you will not enjoy it no matter where you go.Manage your time efficiently and start revising from very early on in the year.
What are your aspirations?
To study History and Politics at the University of Oxford, or Politics at the University of Bath.To study Physics or Mathematics at Oxford or Cambridge.