Lettings & community
We have good partnerships links with local community organisations who provide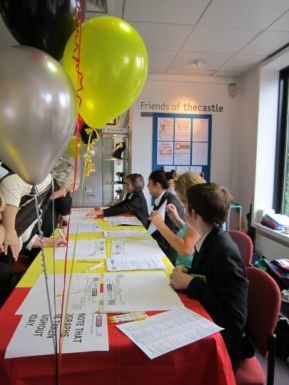 opportunities and activities for our student community; through Career Fairs, Health Awareness, Sport, Drama, Music Festivals, Rotary Competitions, Inter School Competitions, Peer Mentoring, School Focus Days as well as giving back through fundraising and appeals to local charities.
We are a full service extended academy providing after school activities. We support parents with signposting to other services when required. Our buildings are used for adult learning and community group activities and we work with our community partners to support local community priorities.
We endeavour to empower all our young people and their families to enjoy and achieve by using and developing a range of services we offer, fostering a commitment to lifelong learning, through providing a full service extended school for the pupils, parents, carers and local community.
Vanessa Forbes, Extra Curricular & Community Manager
01933 231270